Vulcan Maptek 1X: Geological modelling & Ressources Estimate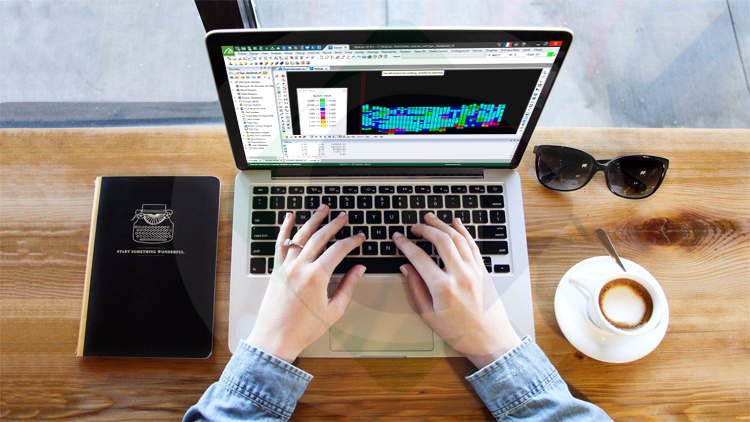 About Course
Would you like to learn a mining skill that pays well? Know how to estimate the resources of a deposit?
Would you like to master Vulcan Maptek, one of the mining software that is requested by most mining companies for its high accuracy?
How would you like to advance your career with this new skill?
Then what you are going to read below will interest you.
Estimating mineral resources is a key step in mineral exploration. Because it is the basis on which feasibility studies are carried out. Because it determines 2 essential elements for this study, namely: 'the average content and the tonnage of a deposit'.
Vulcan Maptek is one of the best tools that can help you better estimate a deposit. Because it is so precise that most mining companies or mine managers want it.
As a mining engineer, geologist or geoinformatician; you will have a great advantage in mastering this software. And especially to know how to estimate the mining resources with this software.
But the biggest problem is that this training, you will not find it around the corner.
Such proficiency with Vulcan Maptek is rare. Because there is hardly any training like it on the web.
For a long time, I sought to acquire this skill. After a fighter's journey, I was finally able to master Vulcan Maptek.
And I am delighted with the success in the exploitation of several deposits whose resources I have been able to estimate with Vulcan Maptek.
Today I would like to share with you this good skill. To give you this knowledge, I have made available to you a complete Vulcan Maptek training and at a price that will be extremely profitable for you.
Whether you are a beginner or not, this training will guide you step by step to teach you how to evaluate the resources of a deposit with Vulcan Maptek in an easy to understand way.
Show More
What Will You Learn?
Create a new project in Vulcan Maptek

Create a geological database and display it as a boreholes

Create a blockmodel: 3D simulation of the deposit

Evaluate the average grade and tonnage of the deposit

Display blockmodel colored according to average grade

Generate estimation report for tonnage and average grade.
Course Content
Geological database
Blockmodel
Ressources estimation
Student Ratings & Reviews
No Review Yet